If you have to reschedule your booking, you have to submit a request for rescheduling first.
You can't re-book until you get permission to reschedule. 
1.Go to My Account – Click Here
Then, you can see Reschedule option. Click it.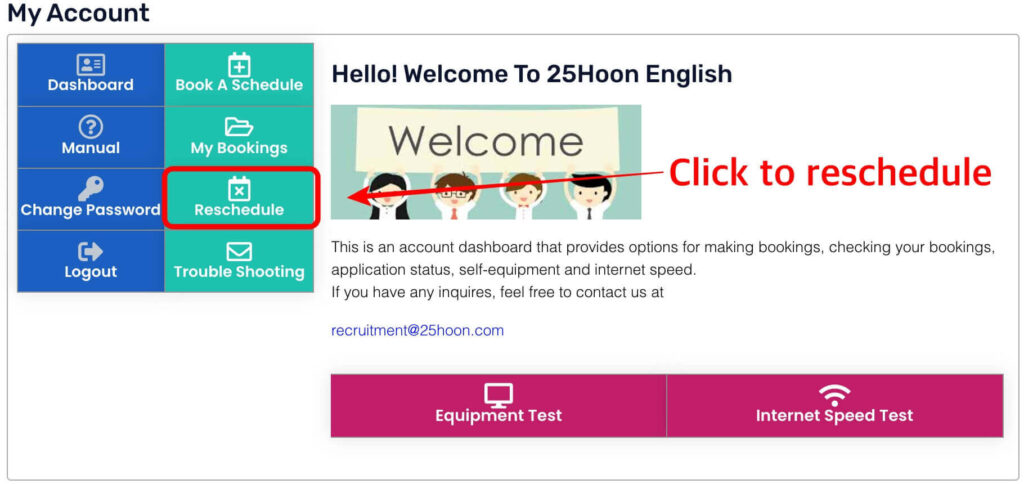 2. Choose your booking correctly and comment on the reason why you have to reschedule or missed your booking.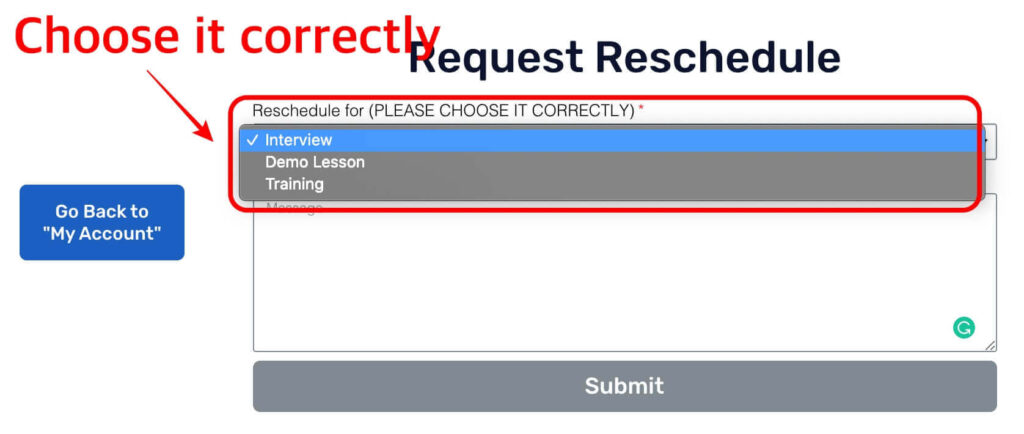 3. Once you submit the request, you will receive a confirmation email that your request has been submitted.
4. Recruitment Team will review your request and if it's valid, we will email you. It will take 2-3 business days.