Once your schedule is done, you can check your result on your dashboard. 
It will reflect 1-2 days after your schedule.
1.Go to My Account – Click Here
Then, you can see My Bookings option. Click this.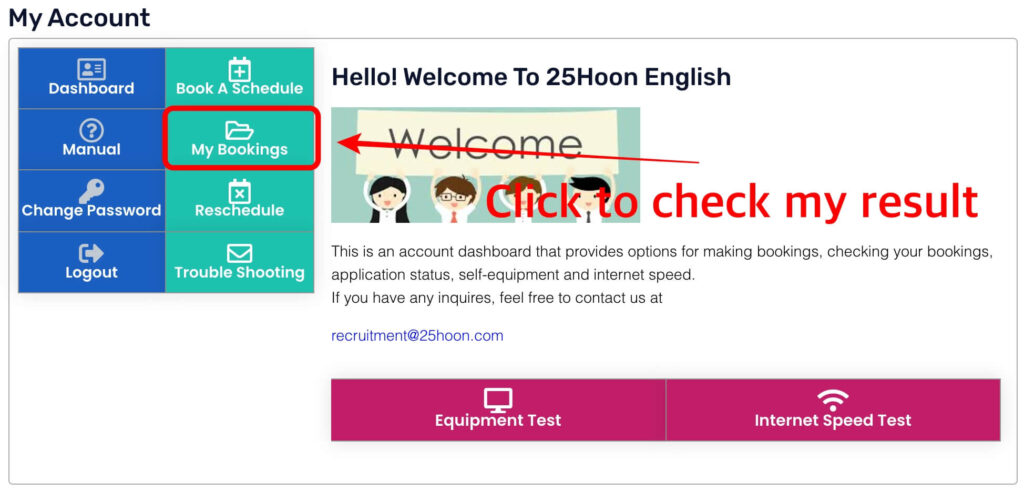 2. You can check your result here.

If you "Pass", you will receive an email containing all the details regarding the next step.

If you "Fail", you will no longer get an e-mail from us and should you want to work with us in the future, you can re-apply after 6 months.

Please refrain from asking us the reasons as to why you failed; 
we keep our evaluation sheets confidential.
But if you have any other concerns, please feel free to contact us at recruitment@25hoon.com