How to report my troubleshooting?
If you encounter any issues, such as booking, equipment, video, or other issues, you can report us and get support.
1.Go to My Account – Click Here
Then, you can see Trouble shooting option. Click it.
2. Choose your issue correctly and attach the screenshot(If you have) then, provide the details of what happens.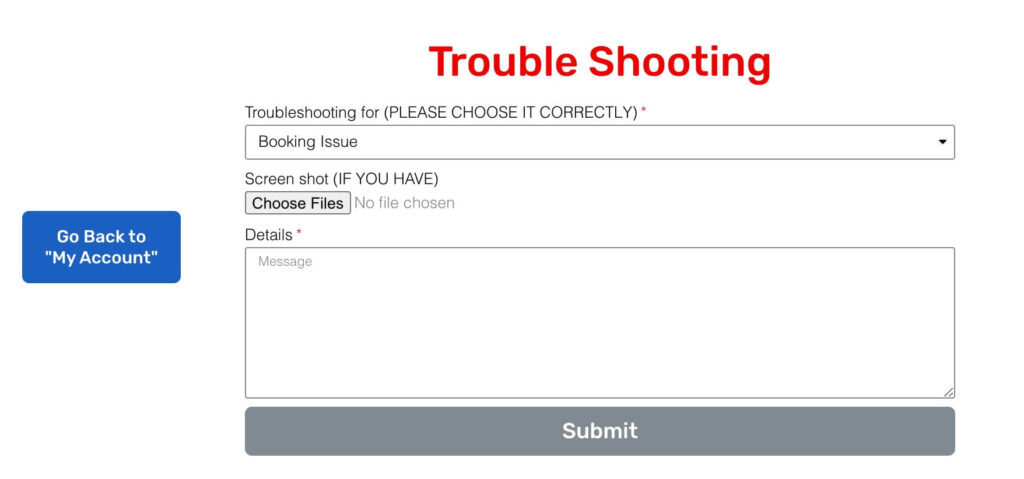 3. Once you submit the report, you will receive a confirmation email that your report has been submitted.
4. Recruitment Team will check your report. Then, we will email you. It will take 2-3 business days.